We at afaqs! are thrilled to announce our upcoming conference Startup Brands - Marketing for fast-growing companies, a day-long, on-ground conference dedicated to young businesses across product categories.
The idea is to discuss the different types of marketing challenges facing the Founders and senior executives who run these startups - from creating brand trust, awareness and visibility to worrying about customer acquisition and retention, from getting their distribution models right to choosing the right media platforms and communication strategies.
At Startup Brands we will have in-depth discussions, in the form of insightful panels and crisp one-on-one interviews, with some of the hottest names in the Indian startup world.
Entrepreneurs
Marketers
Agency Executives
Digital Marketers
Content Creators
Media Executives
Panels
Interviews
Interview with Chaitanya Ramalingegowda, Co-Founder, Wakefit
How did Wakefit balance D2C and experiential marketing to crack the omnichannel code? A chat with the brand's co-founder Chaitanya Ramalingegowda about selling sleep, the startup way.
Interview with Kaushik Mukherjee, Founder & COO, Sugar Cosmetics
Becoming the most powerful challenger brand in the cosmetics space in just seven years comes with some hard-earned lessons. In conversation with Kaushik Mukherjee on the struggle behind the success.
Interview with Kunal Kapoor, Actor & Co-Founder, Ketto.org
During the pandemic, Ketto.org helped raise over Rs 300 crore for those in need. A chat with the co-founder of the country's most popular crowdfunding and medical fundraising platform.
Gold Partner: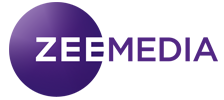 Influencer Marketing Partner: